---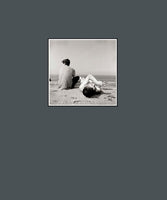 Ken Grant: No pain whatsoever
Regular price 300 kr
Tax included.
It began as a way of remembering the craftspeople and laborers of my adolescence—my ever changing colleagues, who came and went like the work and who taught me, in beautiful and sometimes desperate ways, how to grow things in a difficult land. This book is about the quiet hours and days, relationships that ebb and flow, flourish or fail, and what we do—and, sometimes, about all we can do. / Ken Grant

50 b/w images • Text: Ken Grant • Editing and design: Gösta Flemming • Hard cover • 210 x 250 mm • 72 pages • English • 2014

Diploma in Swedish Book Art 2014 at the National Library of Sweden.
Included in Photo-eye's selection of Best Books 2014.