---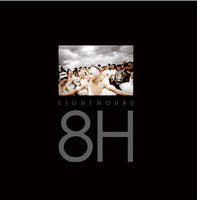 Johan Berglund: 8H Eight Hours
Regular price 460 kr
Tax included.
Conflicts are rarely very far away, often no more than a day's flight.
"To understand the horrific massacres, we do not have to see just pictures of corpses, but also pictures of families and people who are still alive. We need to understand that there are people just like us in every conflict. People as we might have liked to sit down and talk to. We must realize that despite all the religious, political and economic factors that distinguish us it is still more that unites us." / Johan Berglund.
The images are photographed in Afghanistan, Albania, Angola, Bosnia, Gaza, Indonesia, Israel, Liberia, Somalia and the West Bank, and presented in large format on full pages and spreads against a dark background to create concentration like in a theatre.

8H Eight Hours is Johan Berglund's first book.

40 color images • Foreword by Niklas Orrenius • Editor: Gösta Flemming • Design and layout: Johan Berglund • Hard cover with dust jacket • 300 x 300 mm • 96 pages • English • 2005